USES:
This machine is suitable for cloth inspection of cloth, knitting cloth and nylon cloth.
Features:
1. Use roller drive to deliver cloth without tension.
2. Start smooth, reversible and infinitely variable.
Technical parameters:
1. Lola width: 1800mm~2800mm (and other special sizes)
2. Motor: inverter 2 hpx4p.
3. Check speed: it is 85 meters per minute.
4. Machine size: 2350mm (length) x 3500mm (width) * 2300mm (high) (1800mm)
Schematic diagram: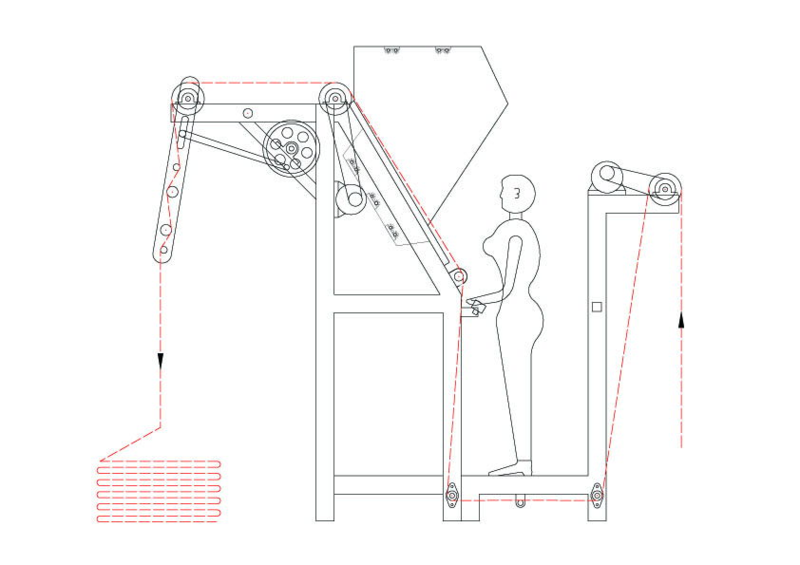 The other accessories:
Automatic cutting device.
Automatic weighing device.
Check the defect terminal and printer.